Apr 10, 2020 02:06 PM Central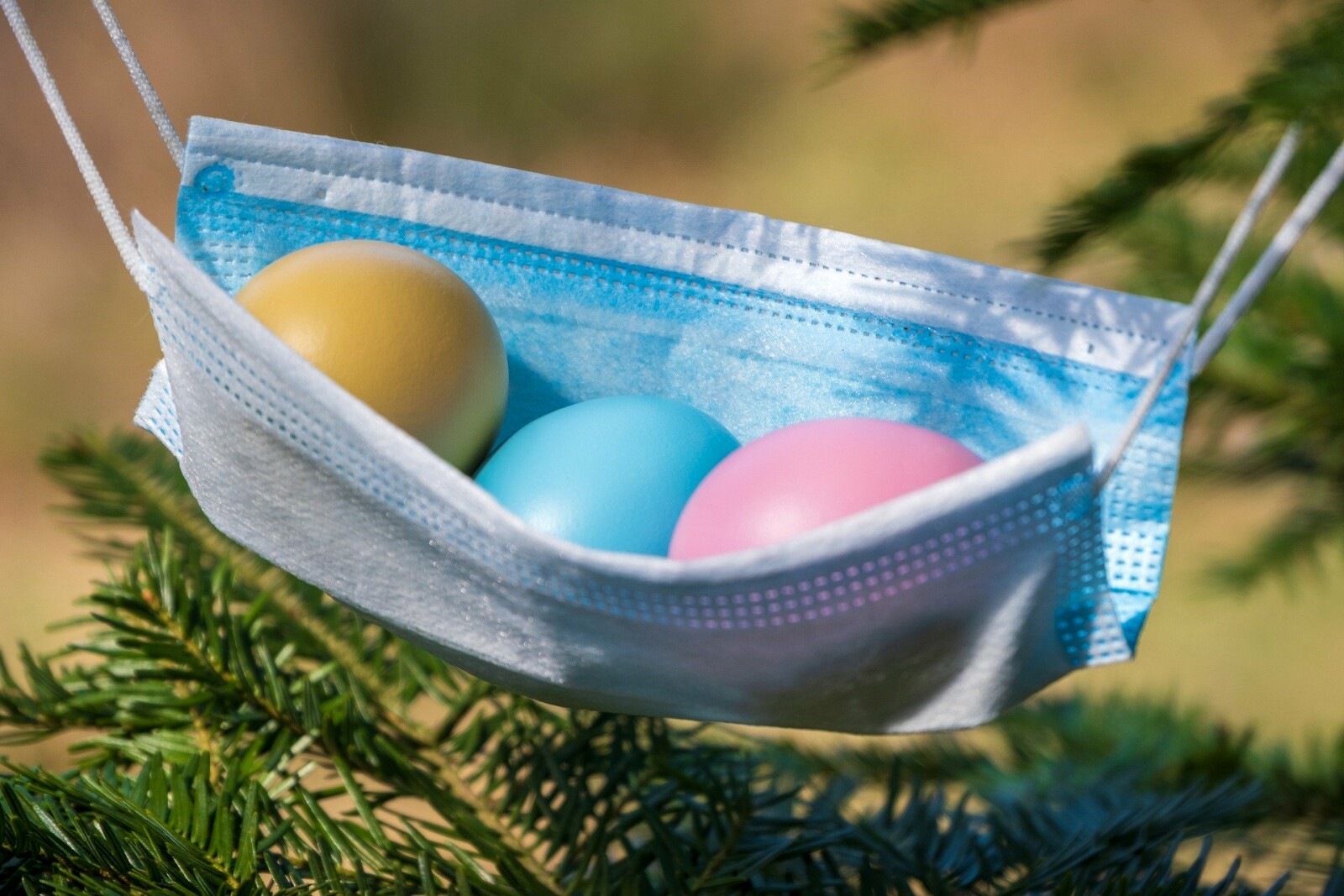 Anyone else feel like Easter isn't Easter this year?
I know I'm not the only heathen in the room ;)
I LOVE Easter! The story of Jesus laying down His life for me is one I've been told since I was little and it STILL gives me chills. And the services on Easter get me so jacked and emotional. And my mama makes the best meal (aside from every other holiday meal she makes HA!). And the family is all together. And we laugh and hide Easter eggs for the littles. And my kids get a simple, fun, outdoorsy Easter basket. And I finish the day just feeling really blessed and grateful.
So this year, when church is live streamed and I sit and try to pay attention as my kids demand all of mine and my family dinner and Easter egg hunt is cancelled and I haven't even gotten the Easter decorations out... I'm just not feeling it.
And that's when I knew that my love of Easter had less to do with the sacrifice Jesus made for me than I would have liked to admit. Sobering honestly. I felt like a fake. I read my Bible almost daily, I lead a Sunday school group, I try to truly pray for others not just say I will. Yet here I sit, after having the commercial-ness of a spiritual holiday taken away, and feeling like it's all been stripped away. Like the holiday isn't even a holiday anymore.
WHY?! Jesus STILL willingly died on the cross for my sins. He still rose three days later! I still get to spend eternity with Him! The facts and the basis are still the same. So if I truly love Easter, then the lack of physical meetings shouldn't change my feelings.
Now don't get me wrong. The things I love about Easter are GOOD things and I think God gave them to me as blessing (mainly being with the church and the family time). I think we're allowed to grieve the loss of those things this year. But the fact that, for me, those things being taken from me potentially ruined my Easter, shows that they had taken a higher level of sanctity than Jesus being sent to Earth to die on a cross so I could spend forever in Heaven even though I'm a stinking sinner who can't get most things right!
Those things had become an idol to me, without me even realizing it.
I think it's easy to think of idols as physical statues we worship, but idols are anything we place above God. Anything we think about or obsess over or push God behind can be an idol. AND I ALREADY KNEW THAT!
(I fought through a serious spiritual battle of making Carson an idol when I was a single mom - that's another story for another time)
. Yet here I sit again, sweetly, gently convicted.
And you know what?! Jesus is HERE FOR IT! He's not mad at me or disappointed in me, He's happy that I finally came to Him and laid it all down, on the very day we pause to thank Him for what He did for sinners just like me.
So as we enter into this time of celebration, I pray you all feel MORE inclined to redirect your Easter celebrations this year, not give up on them. I hope your family creates new traditions that point you closer to Jesus.
For us? I'm heading to the store to buy the Easter dinner I was convince we weren't having (along with all our other groceries, calm down, I'm not making a special trip during "quarantine" lol). I'm sending the oldest out to the barn to get out the Easter decorations, even if they'll only be up for a few more days. I'm going to log off social media until Monday so I can savor this sweet sacrifice with my family. We're going to make some Easter crafts and talk about what Jesus has done for us. We're going to dress up on Easter morning, even though I didn't buy Easter outfits this year. I'm going to set up an Easter egg hunt for my boys at our new house and it's going to be epic with all the land we have now.
I pray this is your sweetest Easter yet.
What are you doing to make Easter special this year, during these odd, restrictive times? Let me know in the comments! I'm always up for new ideas, especially fun traditions.